Cloud computing is a service that is increasing rapidly in popularity, and companies are expanding to match that demand. Forbes reports that 42 percent of major IT decision makers are planning to increase spending on cloud computing. That spending is expected to reach $32 billion for the year 2015.
Yet while the services are popular, there have been some major breaches in the last few years. While some of them haven't directly affected you and others only really affected celebrities, it makes one asks questions. Are cloud services really safe? Are they something you can trust your most sensitive data with?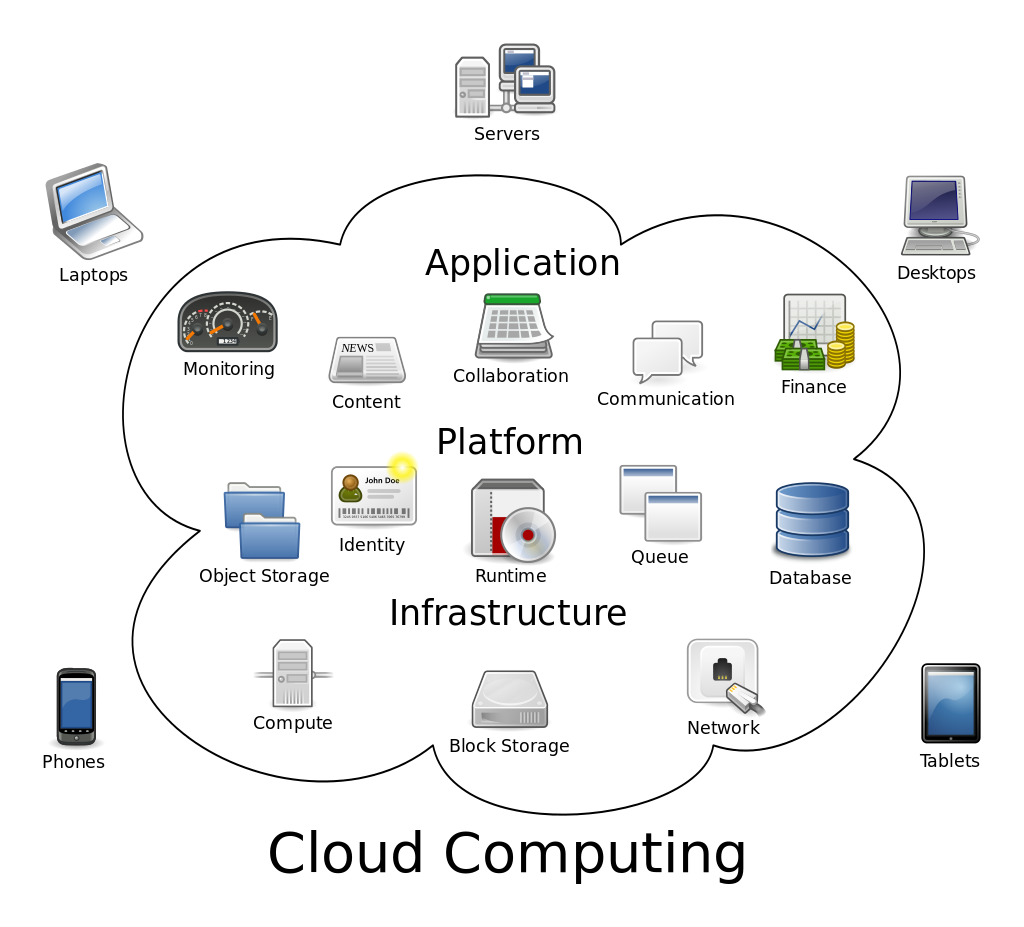 "Cloud computing" by Dynamicwork under CC BY-SA 3.0
This is a basic graphic of what cloud computer is all about, but as you can see there are quite a few thinks that go in and out of the cloud. Do you want your data to be included?
Pros and Cons of the Situation Today
The first realization you have to make is that your data is going to be out of your control in a fundamental way. You can make sure there isn't a leak on your end, but if someone hacks the servers, it is out of your hands. It also isn't encouraging that cloud service providers have profit in mind as their top priority. This means that they might trim the budget or try to cut corners when it comes to security. They often look to prepare for the next threat, not three threats ahead, as they should.
Back to a simple question: can you trust them? Take a look at the following pros and cons and decide whether it is right for you.
Pros
Most hackers attacking cloud systems are only interested in going after major industries and data centers with valuable information. They are unlikely to want your individual information or want to comb through all of your documents to find it.

While it is easier to attack an endpoint, such as a user, the price an average hacker could get for your information is simply not worth the time expenditure that the hacker would put in.

While governments certainly have not stopped their surveillance in the past year or two, the recent disclosure of the extensive surveillance programs, such as PRISM, conducted by certain countries have forced them to taper off their ambitions. This means that you are less likely to be spied upon during your use of cloud services.
Even if it just to maintain a good reputation, all of the major players in cloud computing and storage will agree that security is an important issue. This means that they will be competing with each other for the title of "most secure."
Cons
In 2014, Dropbox changed its terms of use to stop class action lawsuits, and then gave everyone 30 days to opt out of arbitration.
Note that this Dropbox document is currently (as of August 2015) about 2,000 words, but still very few people read it.
Nearly every major service has had one problem or another during its lifetime.

This is only counting the ones we know about.
How to Make Your Decision
Now knowing all that you do, take the following steps to determine whether you should use cloud services or an alternative option.
Determine your needs. Do you have a lot of items or documents to store, or are you working from home and have vital business interests to protect? If you have some sensitive data, it might be best stored on a flash drive where it is under your control.
Determine the service you might use. Try to research more about that company. Read any agreements beforehand and then sleep on it for a day or two. Compare services in terms of both security record and storage space.
Consider the costs. If you want to store a great deal of data that you don't plan on using too often, then you might be better off getting a form of physical storage instead of paying for a cloud service.
Are you going to be sharing files or data with people? If so, then cloud solutions are probably best for you. Some services such as Dropbox are optimized for sharing, but you do need to be careful about who you share your folders with. Experts across the board say that human error is the number one cause of data leaks.
Additional Considerations
In addition to the above factors and tips for deciding whether the security measures put in place by cloud services are enough, there are few other things that you should know about as well.
Cloud security on your end is highly dependent on the general security of your online accounts and your computer. If you have a quality password, such as "Tr!yzxp176," and have an up to date computer with the best anti-malware you can get, then you will have a significantly lower chance of experiencing a breach. Take this into your account when making your decision (or follow these tips anyway, as they are universally helpful).
If you are going to be using cloud services, then you should acquire the services of a Virtual Private Network for your computer. This service will connect your computer to an offsite secure server using an encrypted connection. This will protect you from surveillance and data interception on unprotected public networks.As an example of how this works, imagine that you are using cloud services in a café. Normally a hacker could open their laptop a half a dozen tables away, start up a small device, and intercept either the files being transferred or the username and password data for the account you are using. With a VPN your data will safely travel through and encrypted "tunnel" that is created around your connection, allowing no one access over the network.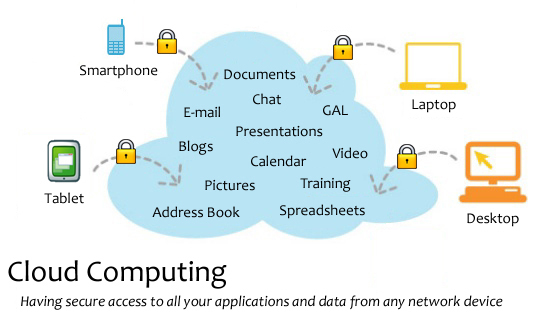 Cloud computing is said to be secure, but remember that there is always a way to break in, even if it hasn't been invented yet.
Conclusion
Have you come to a decision yet? I hope that you have, and while these tips can help you and give you all the facts that you need to make a decision, only you can make the final call about whether to use cloud services or not. Thank you for reading, and regardless of your decision may you never have to deal with a leak of your personal information.
About the Author: Cassie Phillips is an internet security specialist who likes to take a particular focus on the individual and how internet security can affect their day to day life. She loves to blog and is glad that she can share this important information about cloud computing with you.